GOODRIDGE LUMBER, Inc.
CEDAR LOG HOMES*ROUGH and FINISHED CEDAR LUMBER

802-755-6298
Monday-Friday 7 am - 5 pm EST
Saturday 8 am-noon or by appointment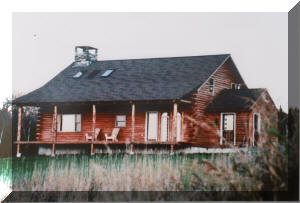 ---
---
---
Goodridge Lumber, Inc. and Perma-Chink Systems, Inc. continue to offer the same workshop two different days at the Goodridge Lumber Warehouse in Irasburg, Vermont.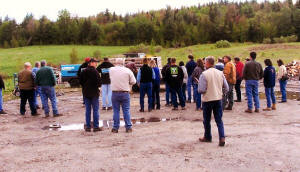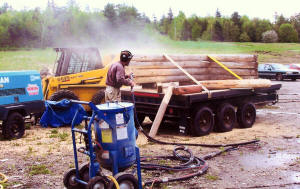 For: Builders, applicators, new and existing log home owners.
Attend the discussion and demonstrations with Goodridge Lumber and Perma-Chink Systems.

Learn about log home construction and the products used in their construction, maintenance and restoration. Both new and existing log homes benefit from the Perma-Chink family of products-cleaners, preservatives, sealants, stains, finishes, log home screws and more.

See a demonstration of media blasting with Perma-Chink's Blaster Buddy.

Refreshments will be served.
Where: Goodridge Lumber Warehouse - Irasburg, VT.
Date & Time: June 1, 2019 & June 2, 2019
9am-12noon
Special Builder/Applicator Session
Saturday - June 1 -1:30-3:00p.m.
Builders and applicators are invited to lunch!
Meet and network with others in the log home industry

Discuss the challenges we face in the industry

How can Goodridge Lumber and Perma-Chink Systems support and help you grow your business?
Please register for this special session:
(802)755-6298
Directions:
Please Call 802-755-6298
If you have any questions.
---
183 E Bailey Hazen Rd, Albany, VT


P.O. Box 515, Albany, VT 05820

Telephone (802)755-6298 Fax (802)755-6166 Email

Copyright © 2017
Last modified: 11/13/17